Near my home is the Sunnyside Rail Yard. It's a 180 acre Amtrak site in western Queens that's supposed to develop into… something. Here's what the New York Times wrote about it in August 2018:
Not far from the geographical center of the city, the massive site is surrounded by Long Island City, Astoria, Dutch Kills, Queens Plaza and Sunnyside itself, with Greenpoint on the periphery.

With a feasibility study already completed and a steering committee formed, the city will hold meetings starting in the fall to develop a master plan for building a deck on top of the yard and placing a small city — on the scale of Battery Park City — on top of it. The idea is not unlike the deck built over the rail yards on Manhattan's West Side on which the Hudson Yards development now stands…

…Development at Sunnyside Yard has been kicked around for nearly a century, but because of the complexity of any project being built there, has never gotten off the ground. Back in 1931, as part of the city's first regional plan ever, a skyscraper and an airport were proposed for the site."
I walked around the site the other day hoping to take some photographs. Unfortunately, it's completely blocked off on all sides with walls, building and fencing so you can't really get into it. There are, however, some spots where there are holes in the wall that you can kinda, sorta, poke your lens through or against. Doing so I got this.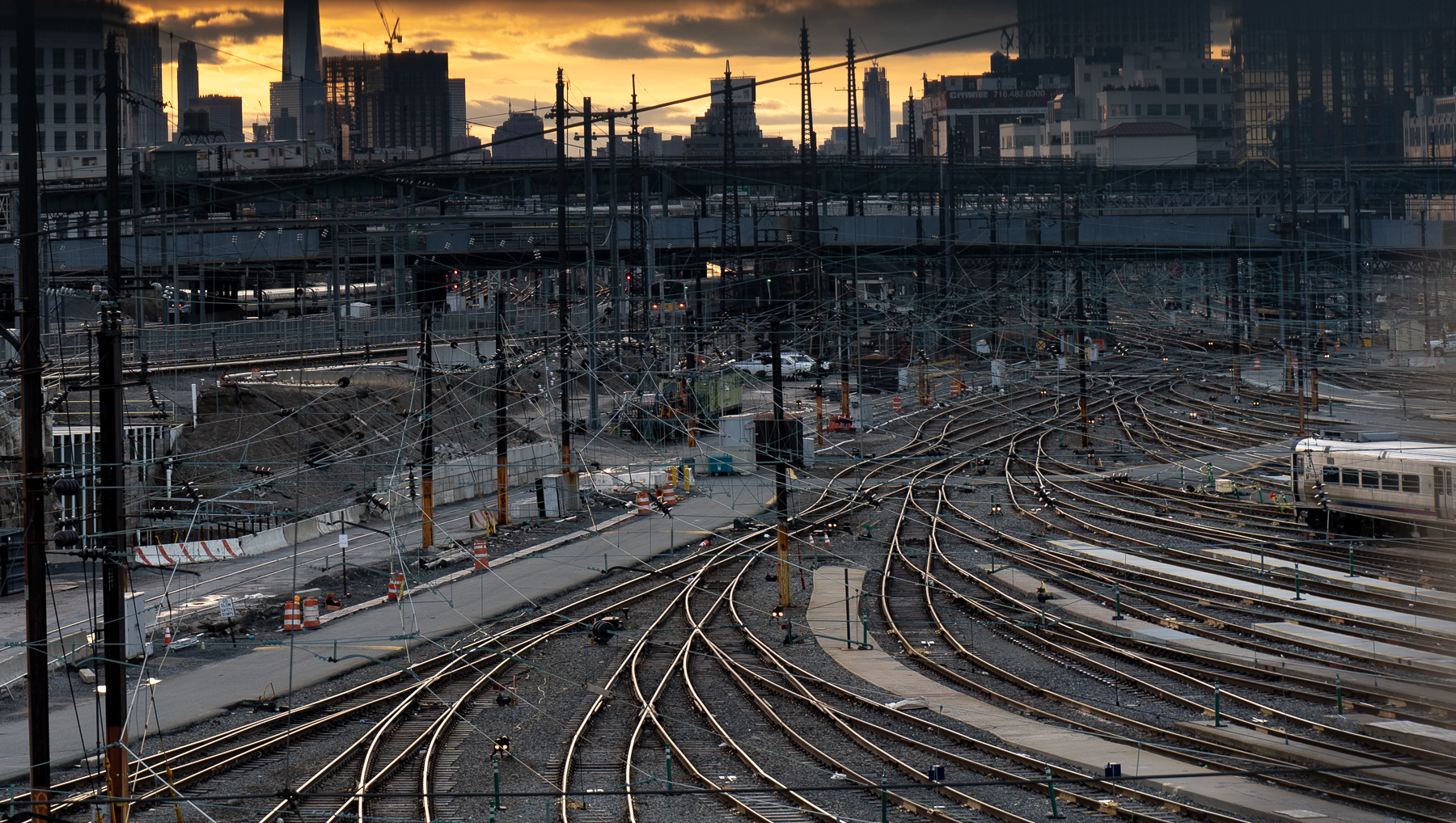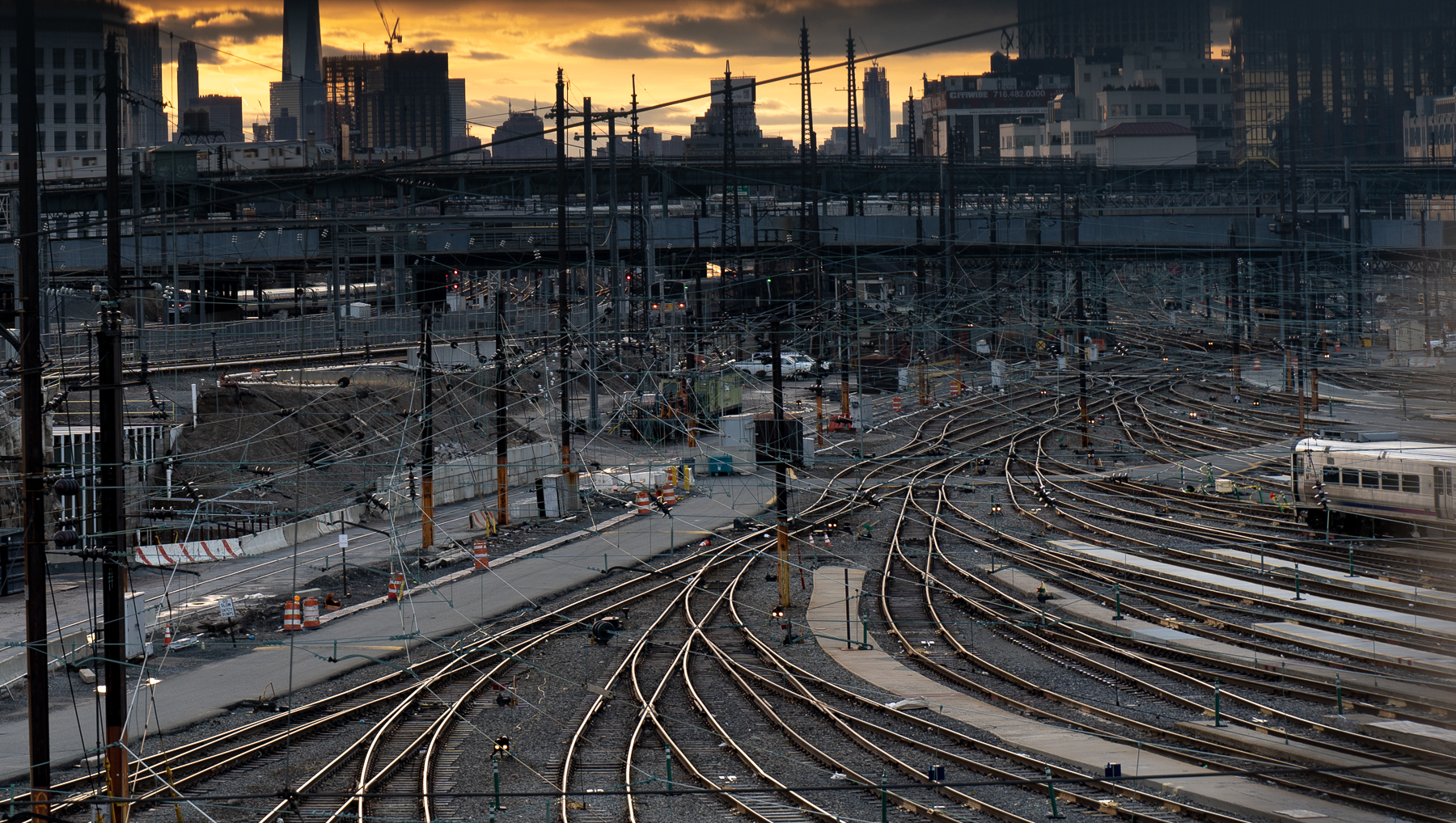 Barely.
Here's the non-cropped version of the shot above. As I said, you can sort of poke your lens through holes in the walls, or get part of your lens through them. All that dark is the wall preventing the shot.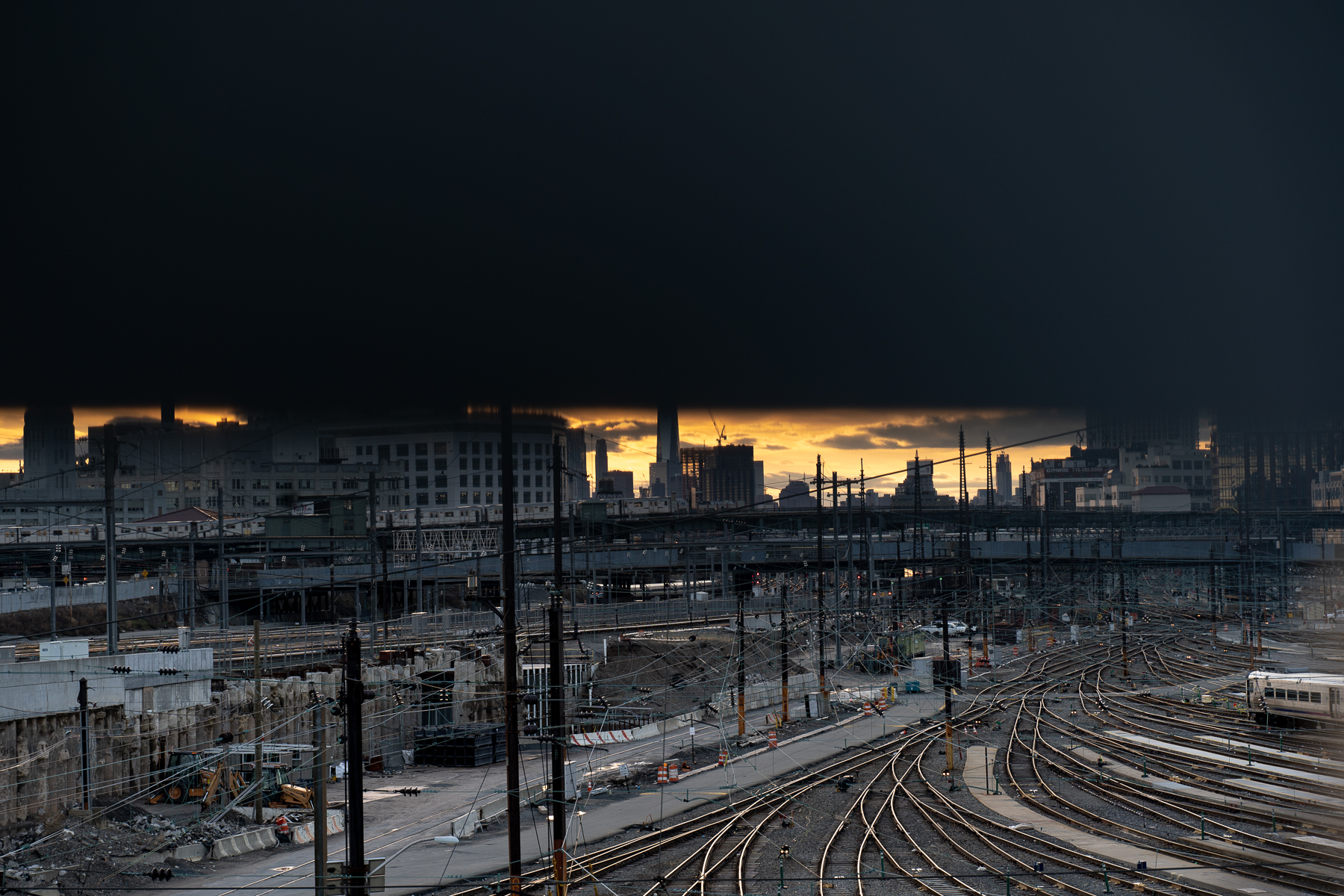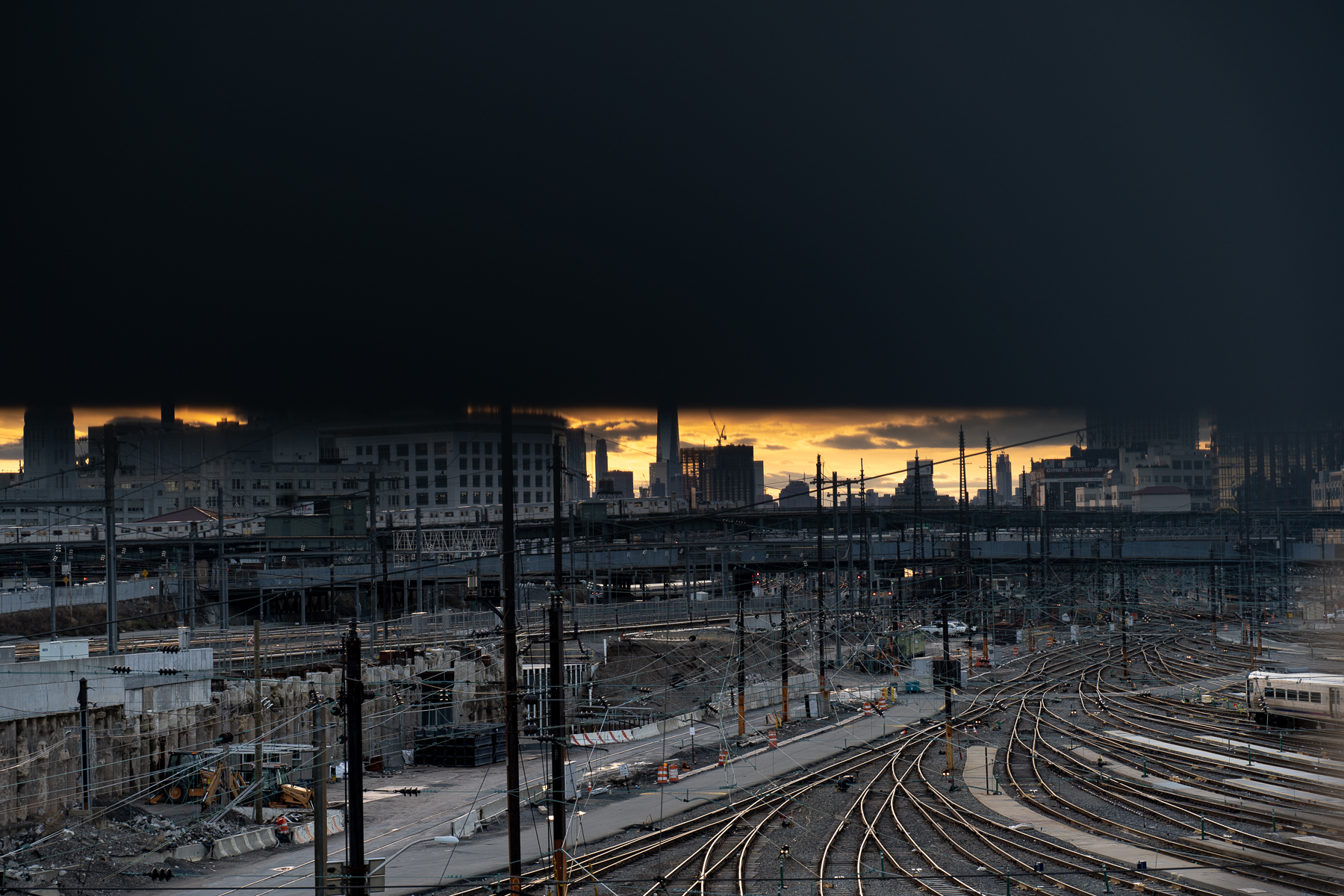 Sunnyside, Queens Rail Yard. December 29, 2018 at 4:06pm. Sony A7iii, Tamron 28-75, 1/50 at f5.6. ISO 100.