My wife and I moved to Rhode Island this winter.
The move was more opportunistic than deliberate. As in, we'd talked a lot about leaving New York City, and for the last two plus years we'd been dividing our time between Los Angeles, New York and Rhode Island. But, we didn't really have a plan save for the fact that we had one daughter with another on the way and we didn't want to raise them in the city.
So, the extent of the plan – if plan is what we're going to call it – was, let's leave New York City but still be a part of New York City because my wife's work is very much centered in the city. Oh, and also: let's also be in Los Angeles when we need to be because her work brings us there too.
In the meantime, let's have our second daughter in the same southern Rhode Island hospital where we had our first daughter. For the curious, Rhode Island is on our map because I grew up in a beach town here and over the years have willed my appreciation of it on my much more urban wife.
Our daughter was due in late December. In early October we moved out of our New York City apartment, got rid of almost all our stuff, and left for… Los Angeles, because that's what you do when you're supposed to be in Rhode Island for the upcoming birth of your daughter.1
We told ourselves that we'd return to New York in early spring with a vague idea that I'd return first and find us a new, larger apartment for our new, larger family.
Come end of November we left sunny California for snowy Rhode Island for the birth of our daughter. My parents winter in Florida so we moved into their place. Without much to do except to wait for daughter number two we decided to look at houses. You know, just to see what was out there. You know, just because we were curious. And, you know, just because someday, maybe, we'd finally leave the city and move to a place like southern Rhode Island.
While all this was going on, I'd ride my bike. I'd look at houses and neighborhoods. I'd think of where we might live. But it was all very abstract. The plan – again, if we really had one – was to return to New York. Looking at houses was a way to pass time, a way to fantasize a bit, a way to imagine a future together with two daughters and how and where they might grow up.
I took photos along the way. I was attracted to the abandoned and near abandoned. I was attracted to the well-worn. I was attracted not to houses where we would live, but to those that told long lost stories about the area near where we thought we'd have our imagined, future home.
Here's some of what I found.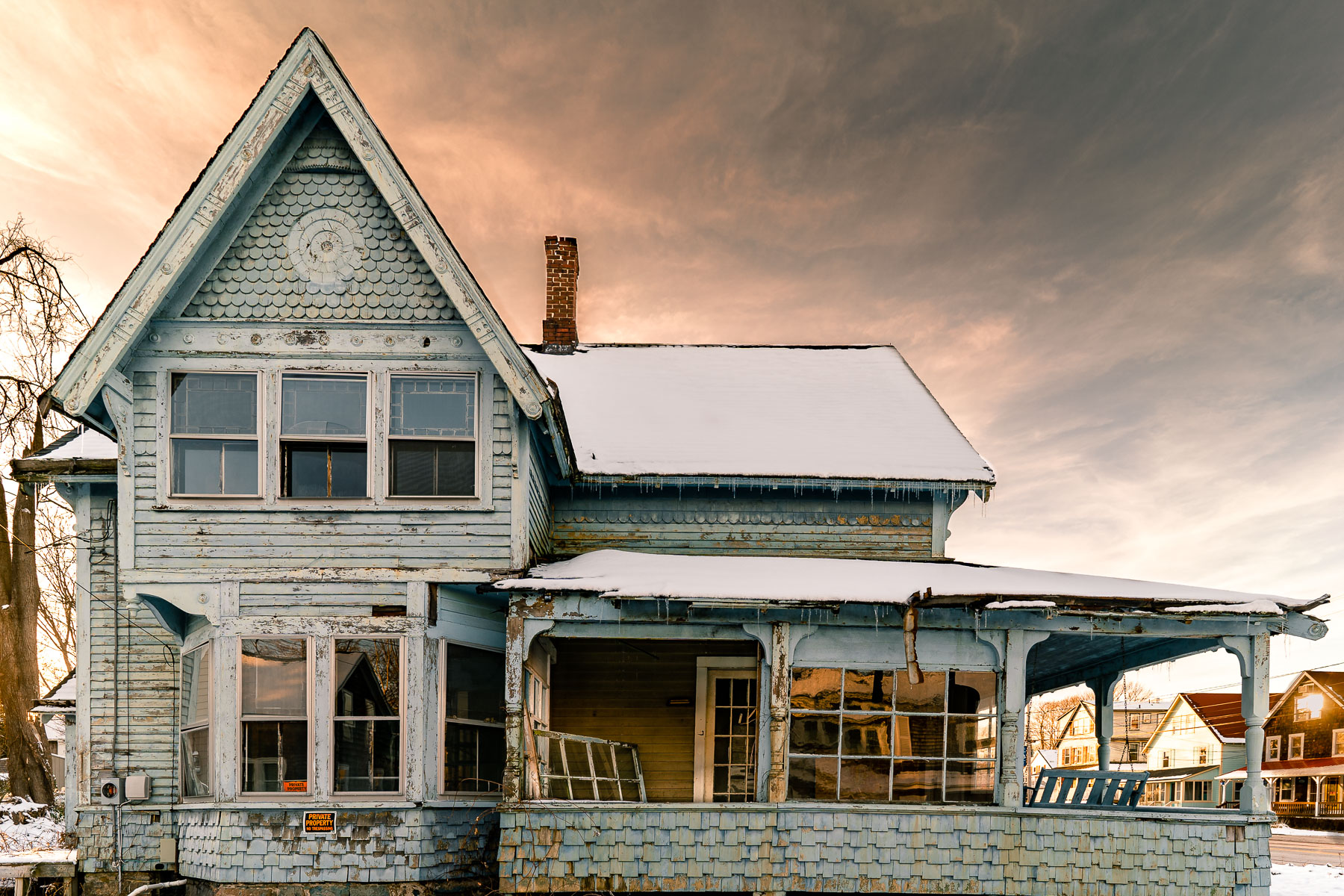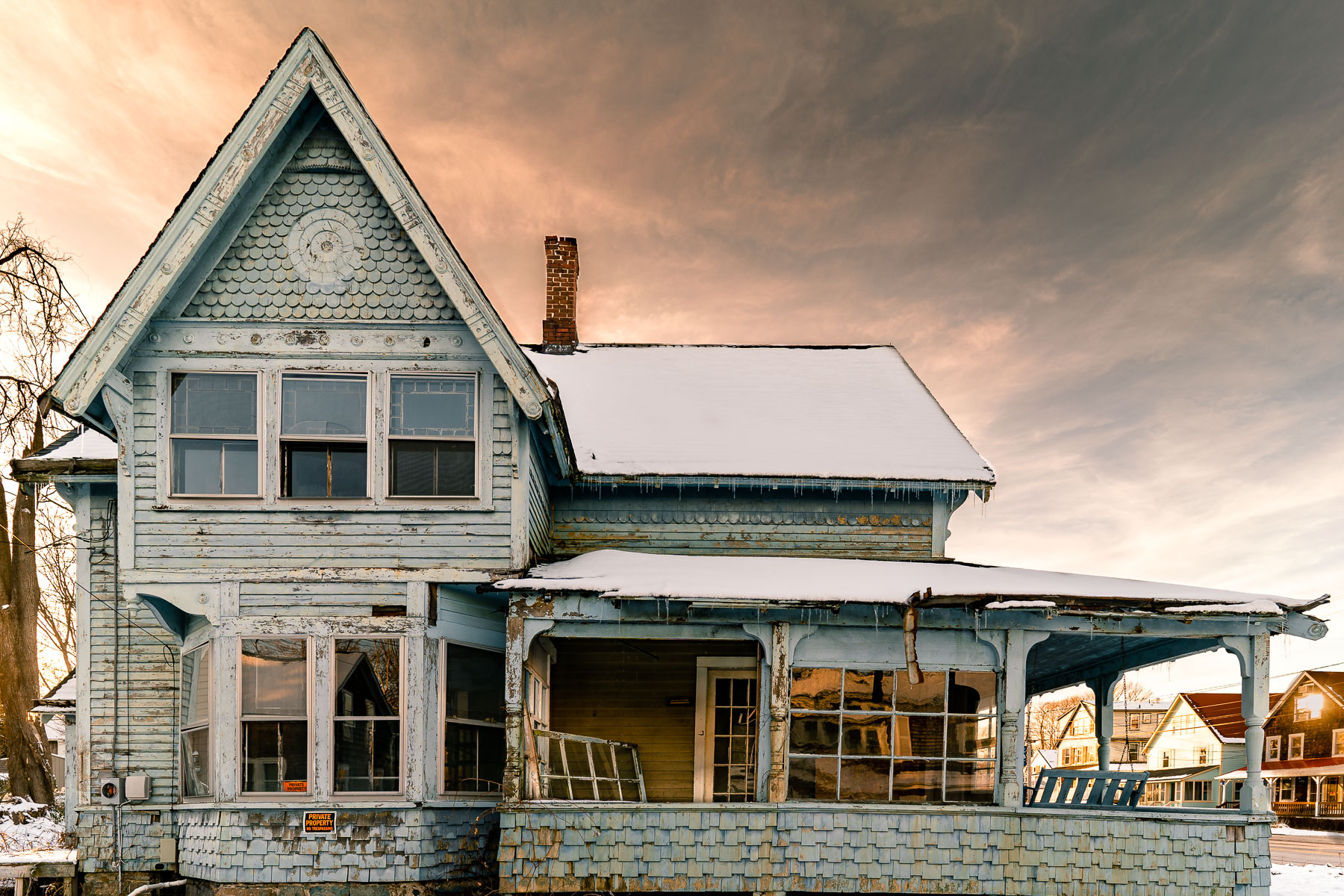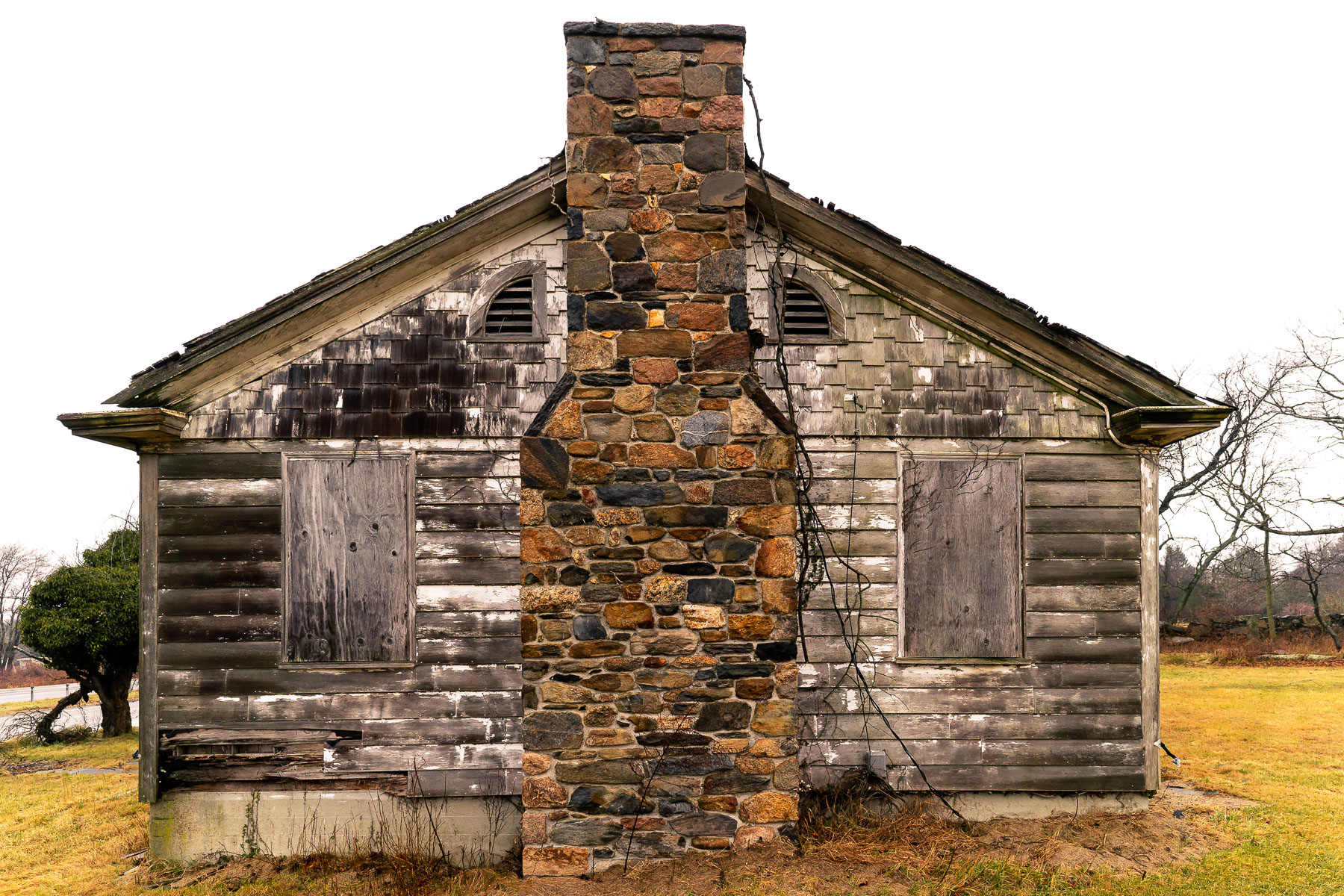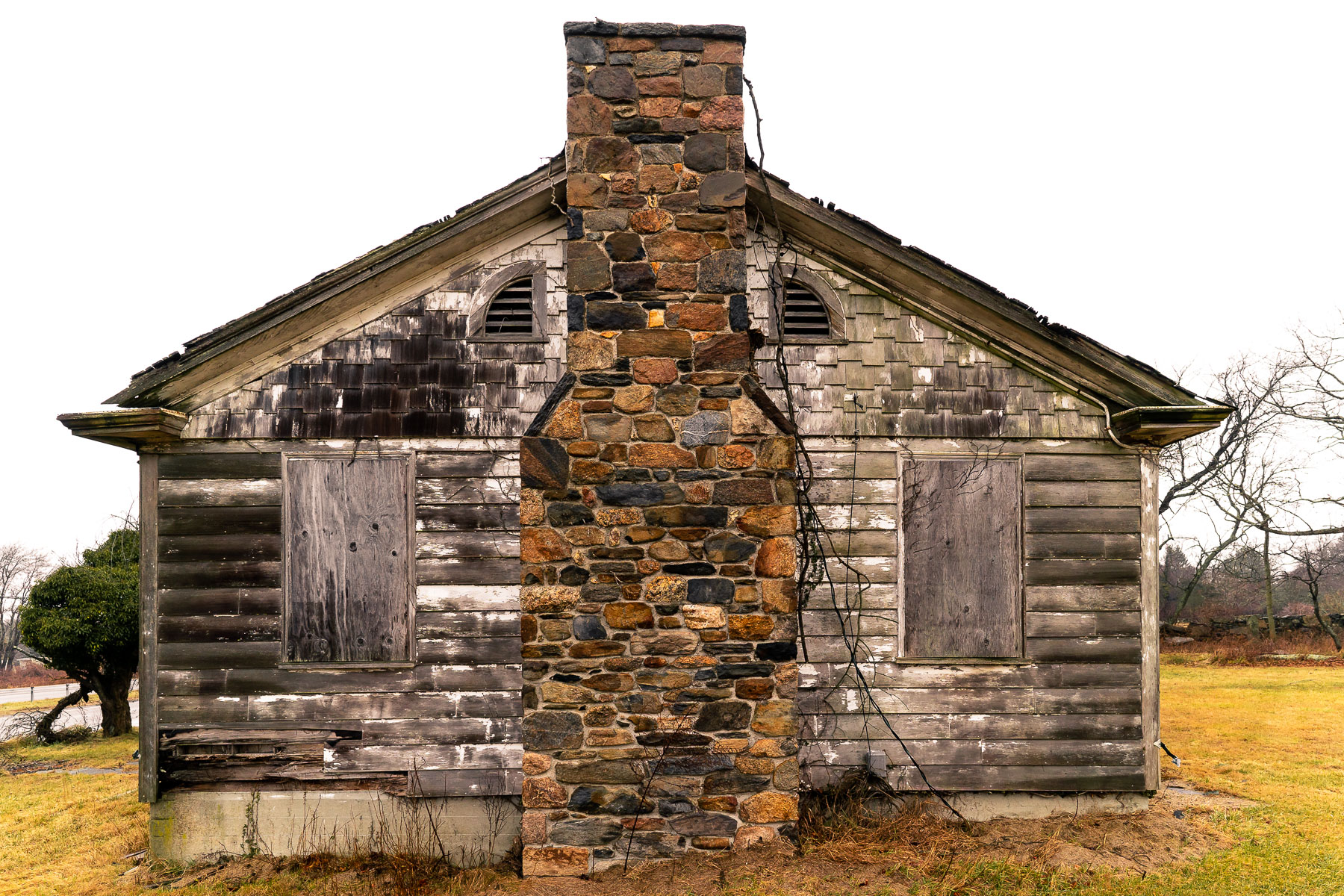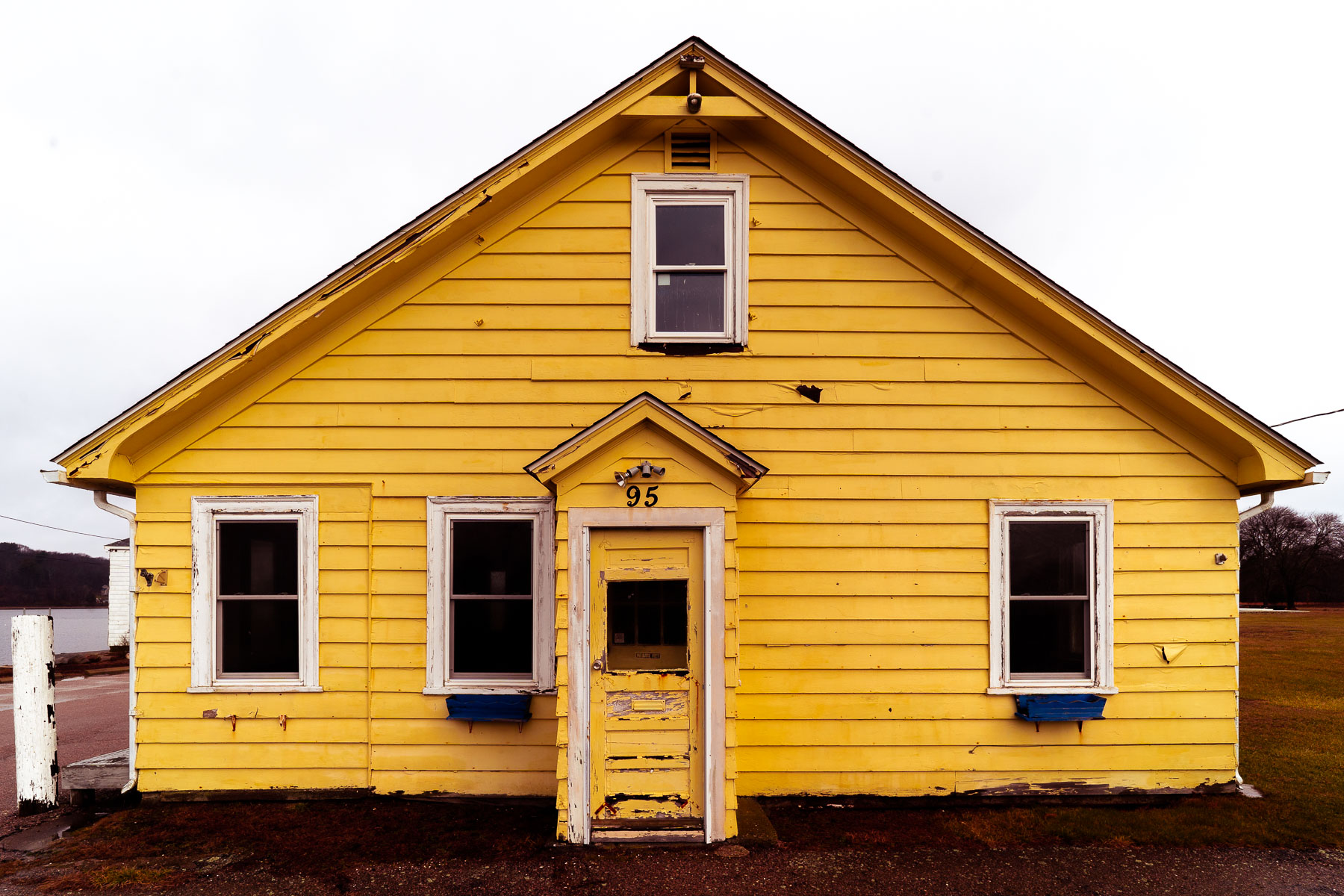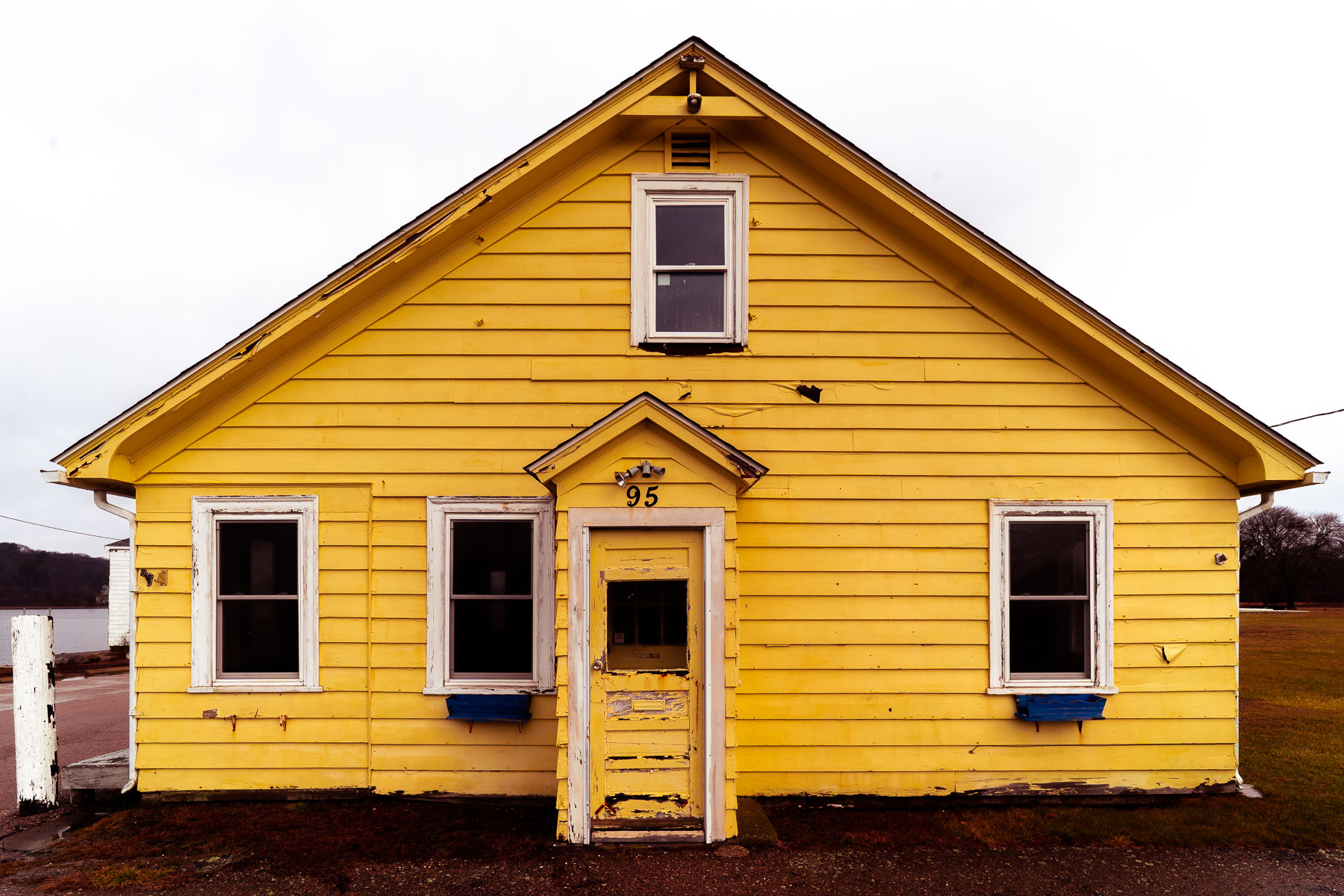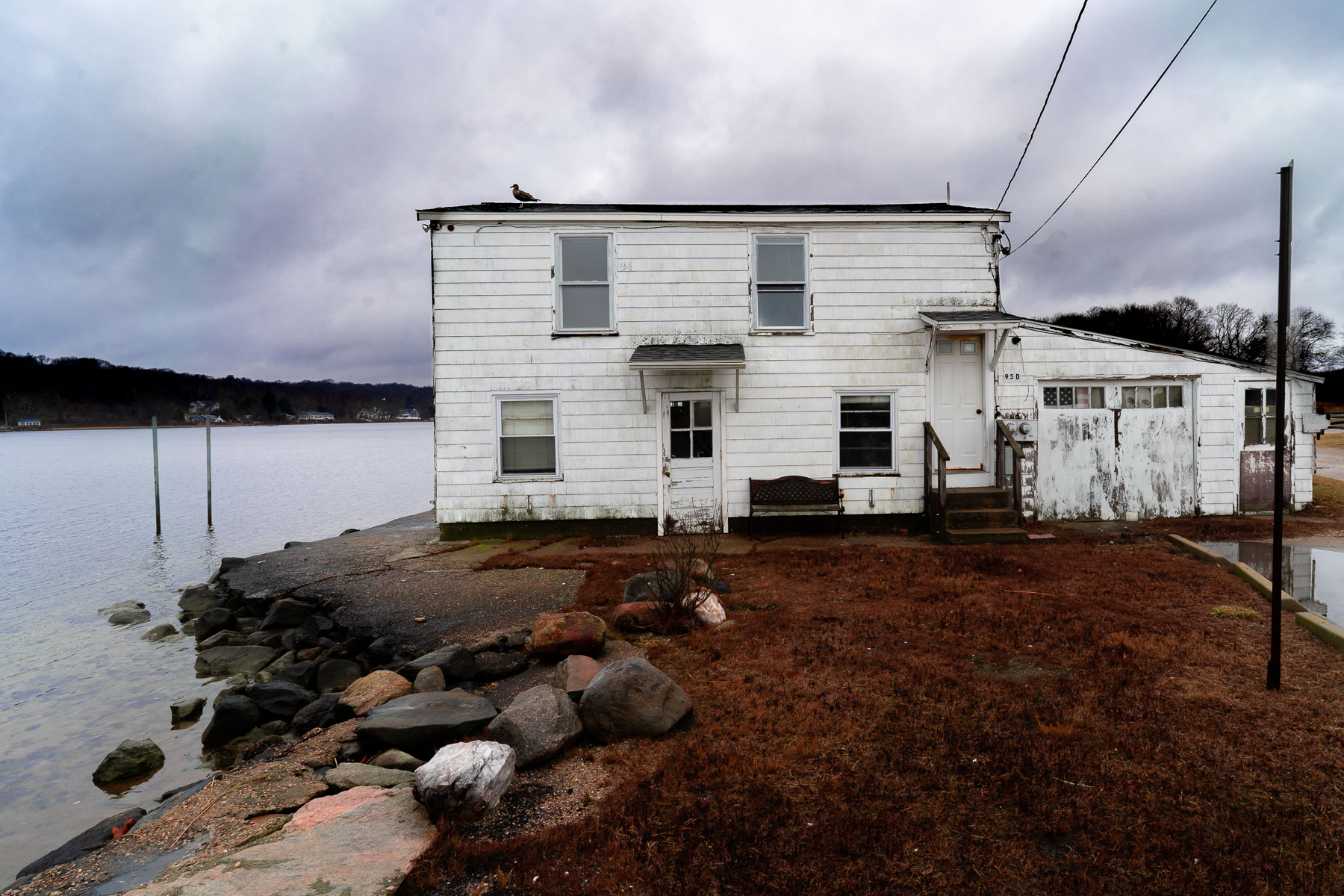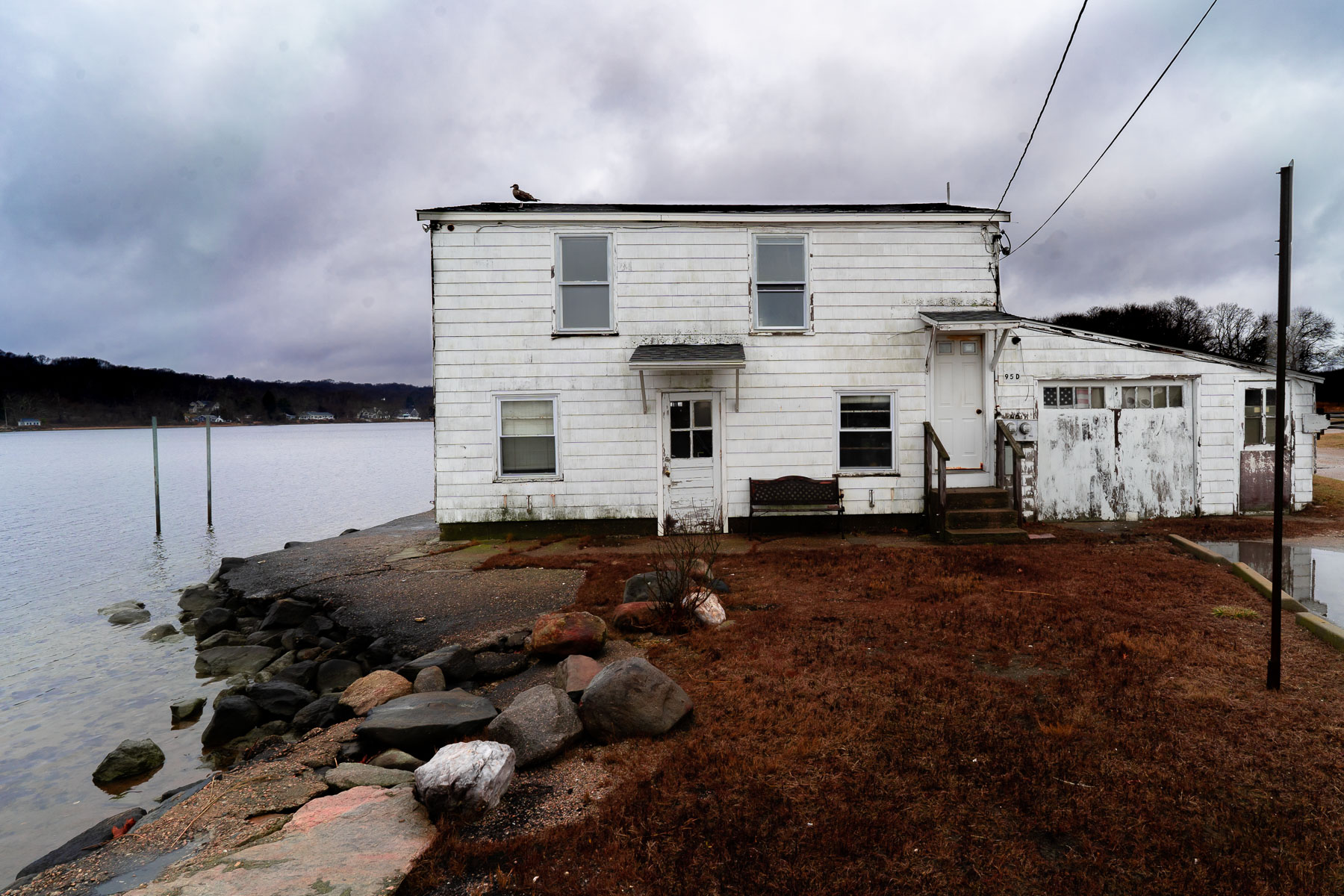 And then it happened. Boom, our daughter was born. Boom, we found a home. Boom, it was totally different than what we were looking for. Boom, it was in a totally different part of the state than where we were looking. Boom, we made an offer two days before our daughter was born. Boom, we moved in the week before coronavirus shut everything down. Boom, we no longer live in New York City. Boom, we're ecstatic in our little town of fifteen hundred. Boom boom boom.
We went from a creaky, fourth-floor, Queens walkup to having a giant pond for a backyard.2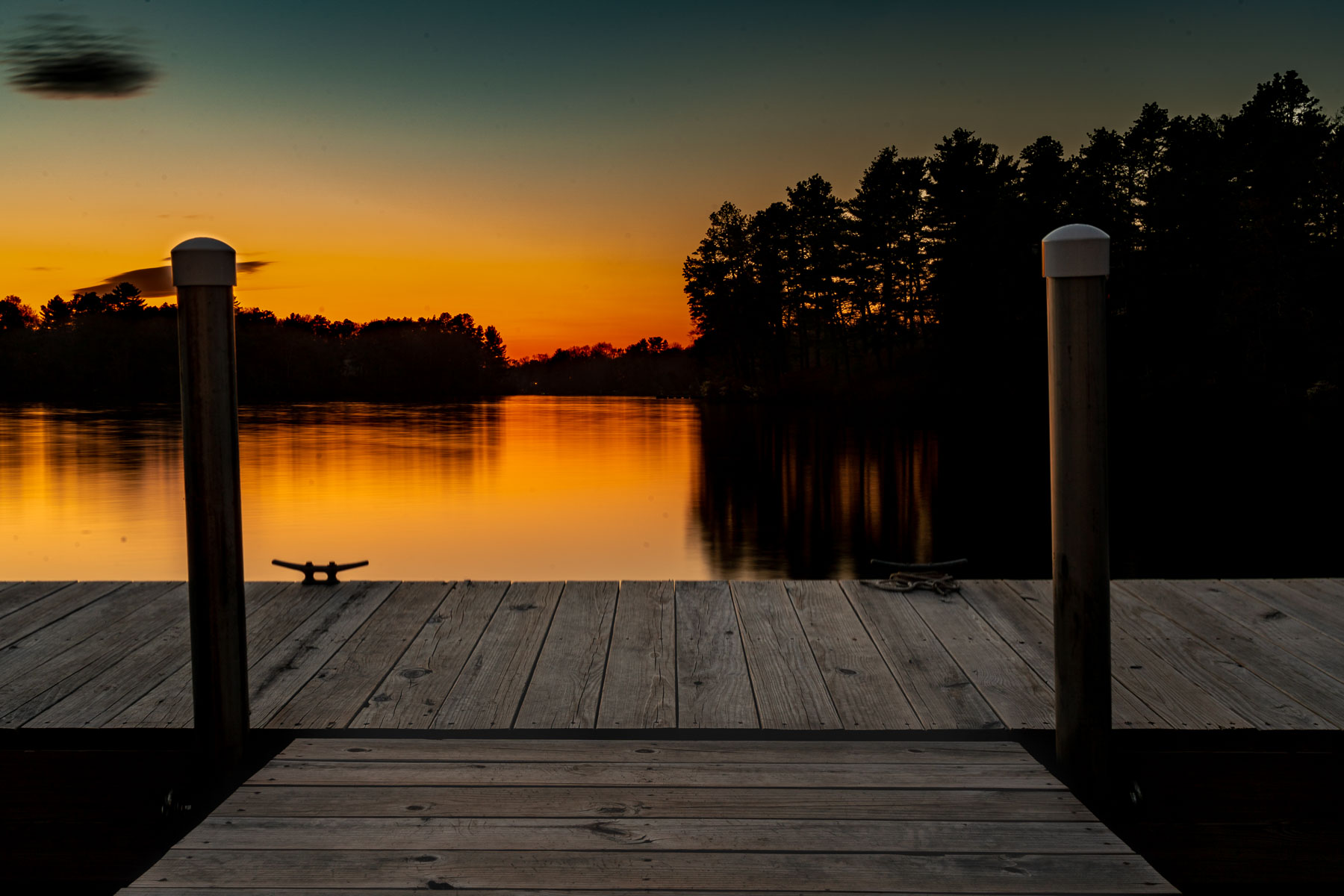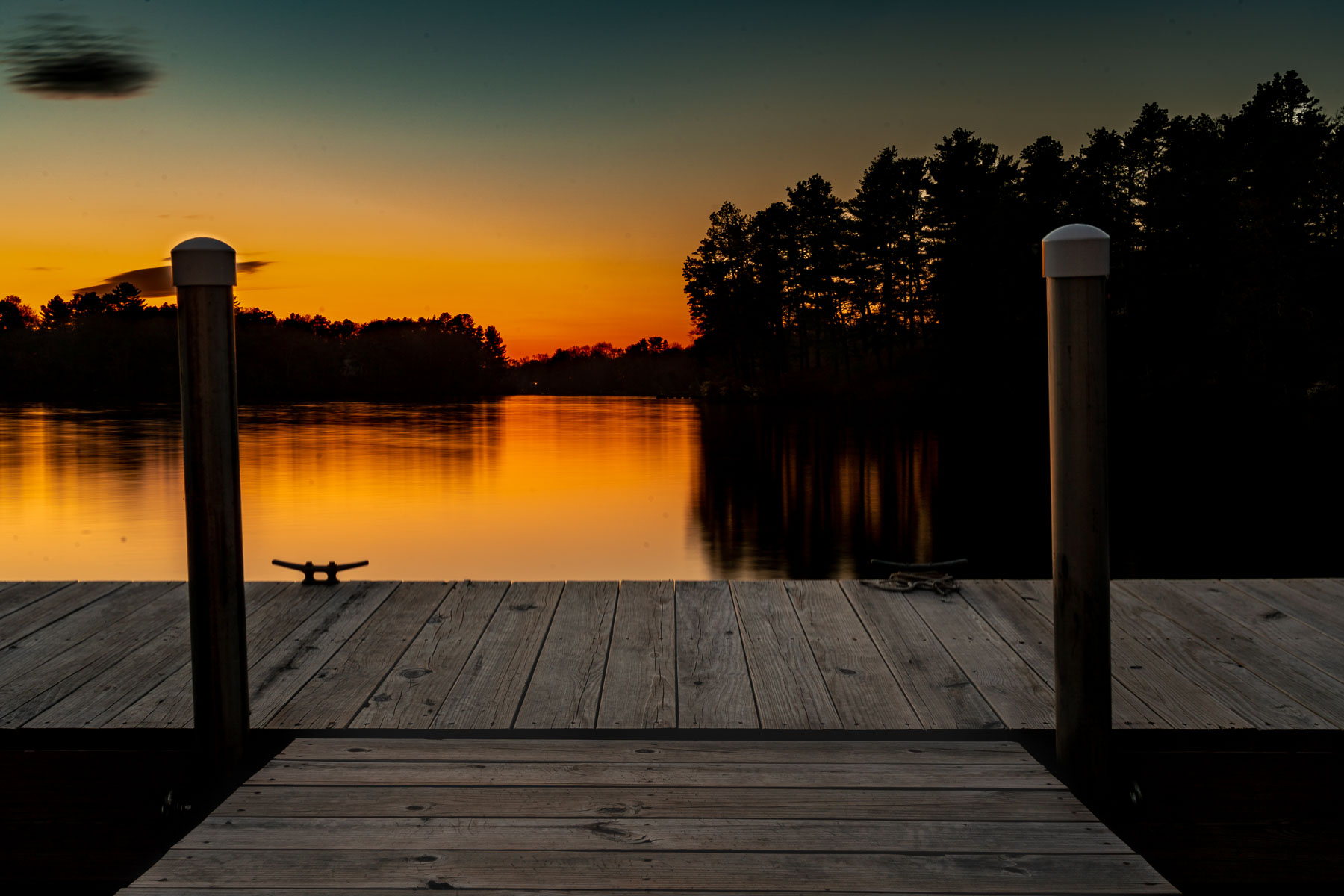 All of which is slightly, if wonderfully surreal.
I sit in an unfinished basement in rural Rhode Island typing away because, depending on our perspective on any given day, we (a) lucked our way through a series of deliberate accidents; (b) finally pumped the brakes on life's inertia and made a decision that we'd bandied about for a few years; or (c) discovered that when an opportunity to find and make a home presented itself, we took it, and are so very privileged that it was something we could do.
Actually, Homa had work she needed to take care of in Los Angeles. It also gave us an opportunity to see her family in Orange County. back

For those keeping score, I moved to New York in August 1990. I left 29 years later in October 2019. In between I left here and there for some extended stints (Saudi Arabia, Latin America) but the city was always "home". back