"We moved here in the early 90's when Roger couldn't get any work in the city," begins Jessica Rabbit as she recounts what's happened to her and her fellow 80's cartoon stars over the years. "We had done our jobs and that was it. We were forgotten about. Obsolete. It's a tough industry to crack. Most of us take whatever work we can get now."
Created by Steve Cutts, the animation parks at the British intersection of melancholy and nostalgia.
Video follows the stills below (select to embiggen).
I think Charlie Brown running a kebab stand, haggard Smurfs, an invalid Popeye and a hooker Bugs kind of sums it up.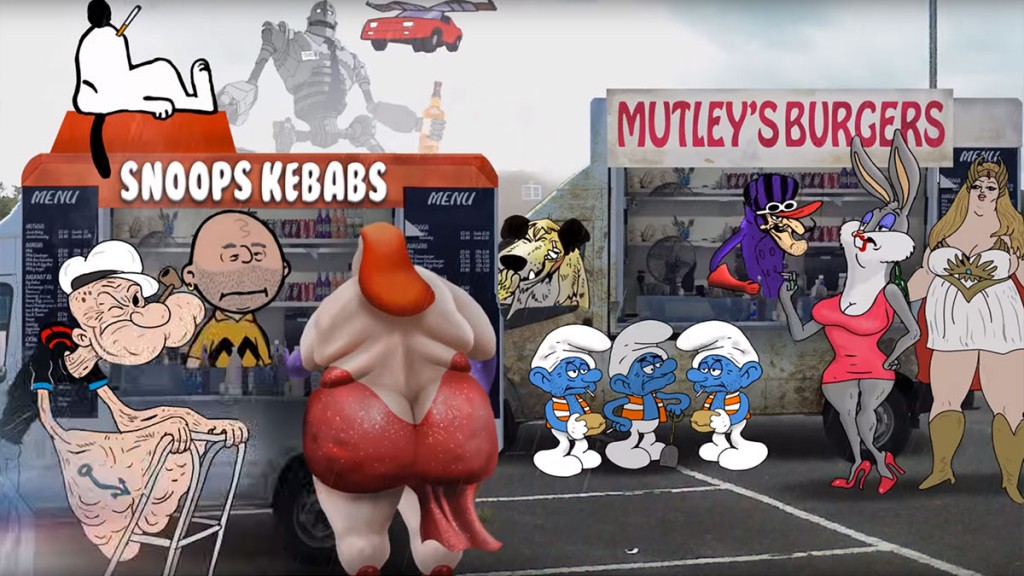 It all reminds me of Hunter Freeman's unemployed astronauts photos.
Back then I was something. And now… I'm not something. — Jessica Rabbit